CALIFORNIA RANCH FRONT RENOVATION
This 1950's Ranch style home provided the perfect canvas to introduce a more contemporary/rustic approach to its original architecture. The final goal was to provide an inviting color scheme by accentuating its corky features, increasing its energy efficiency and reducing the landscape's water use. 
The scope of work included the replacement of all front windows, front entry door, new Ipe landing, exterior paint, new exterior light fixtures, the use of native plants and new pathways to the entry of their home.
Total budget: 50K
Location: Campbell, CA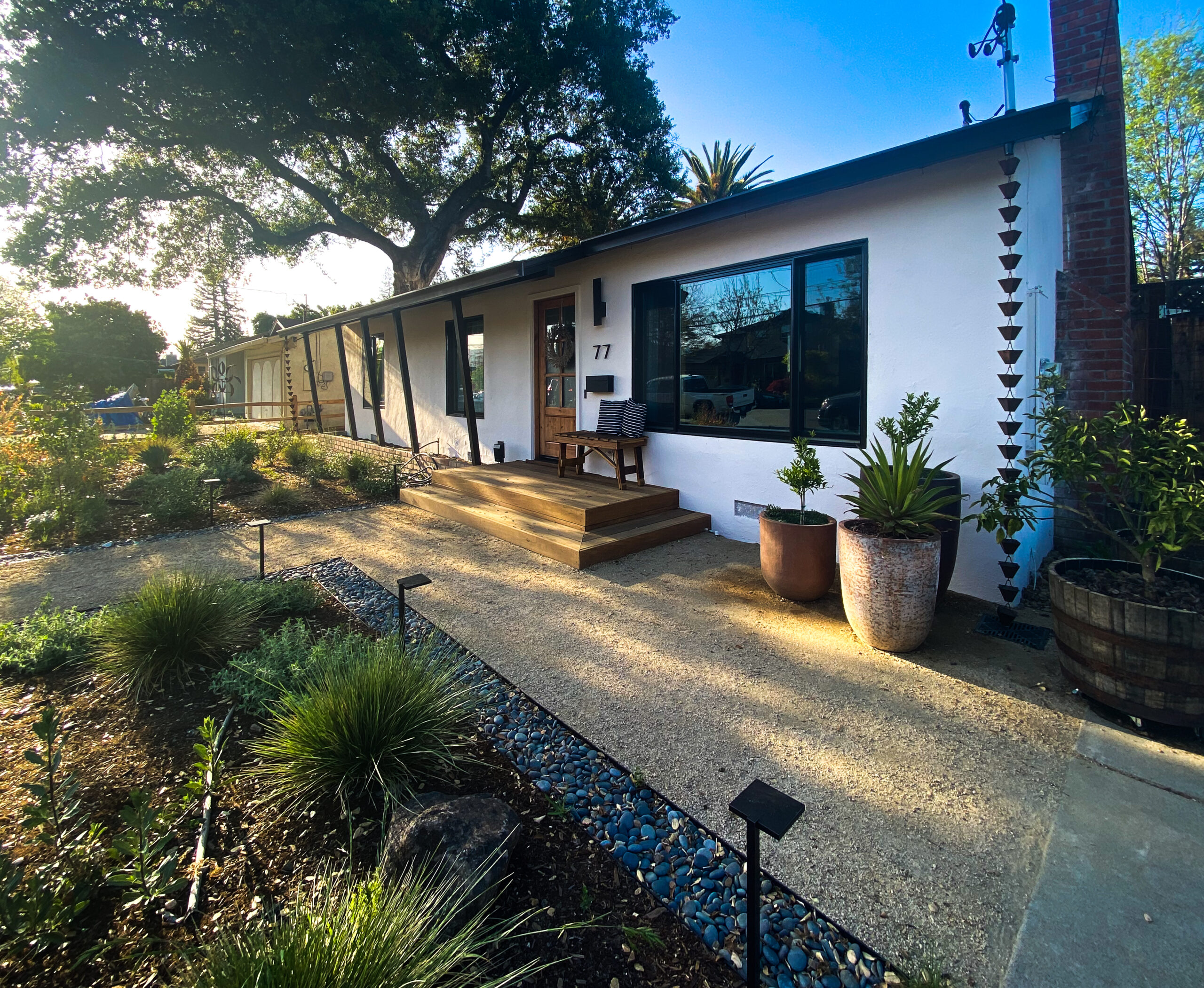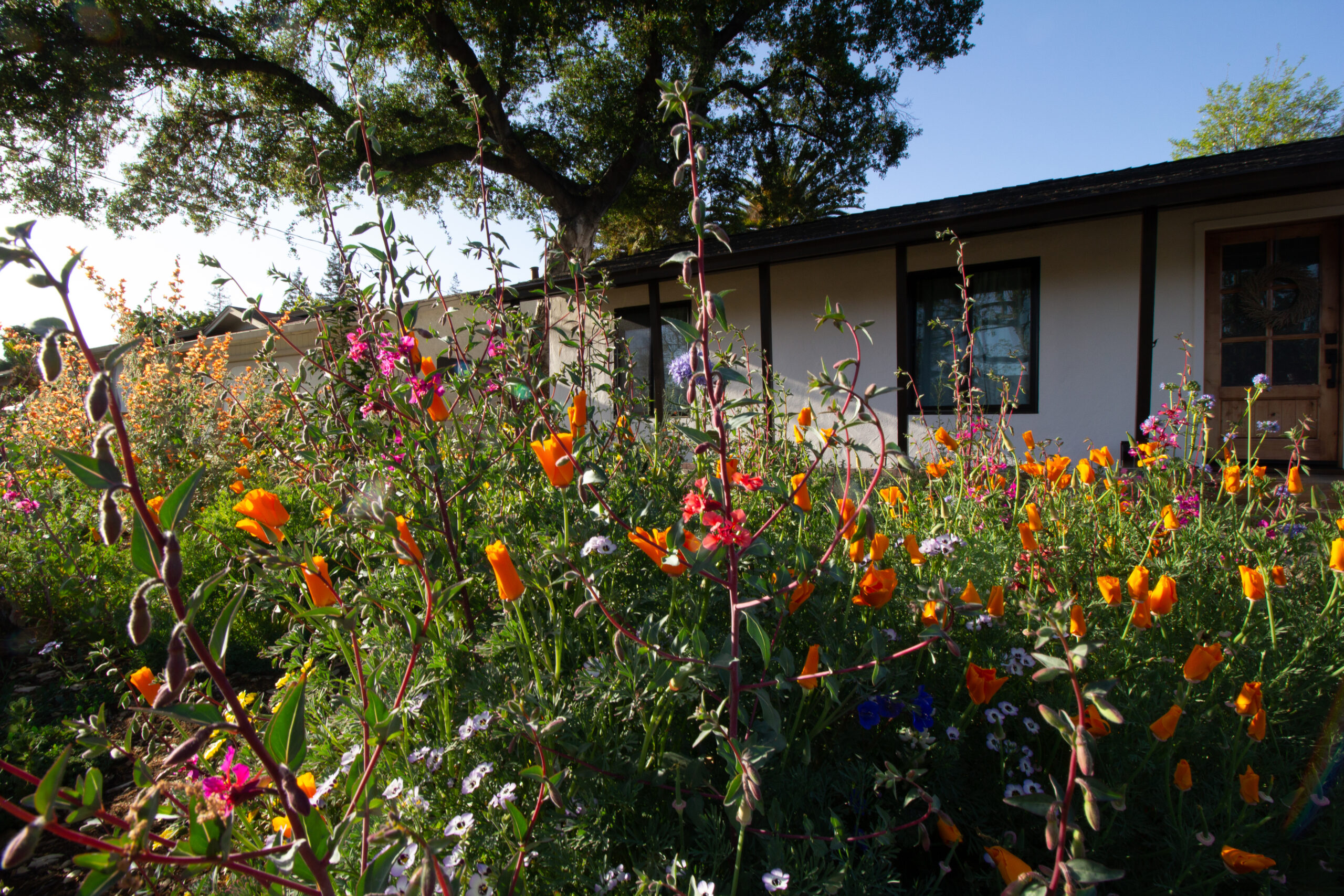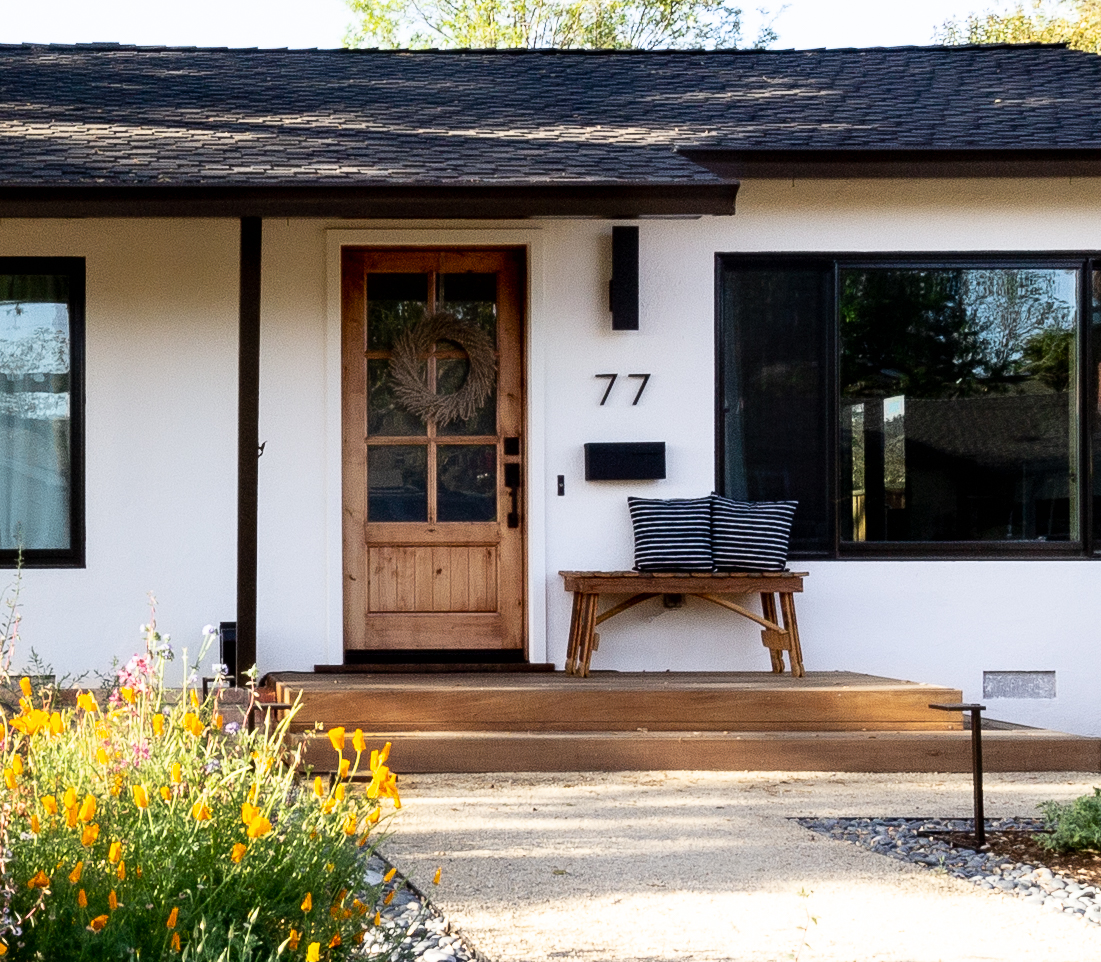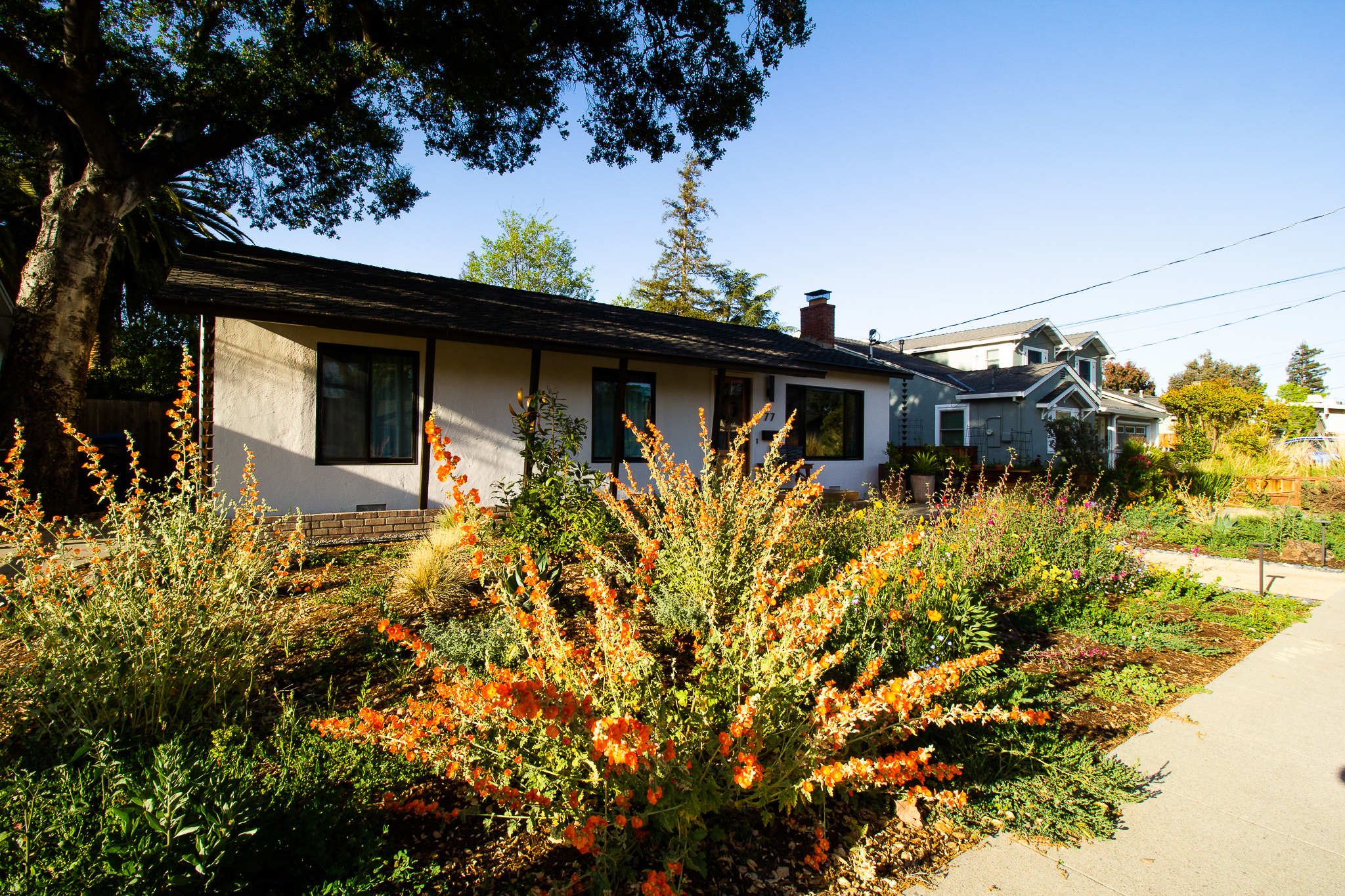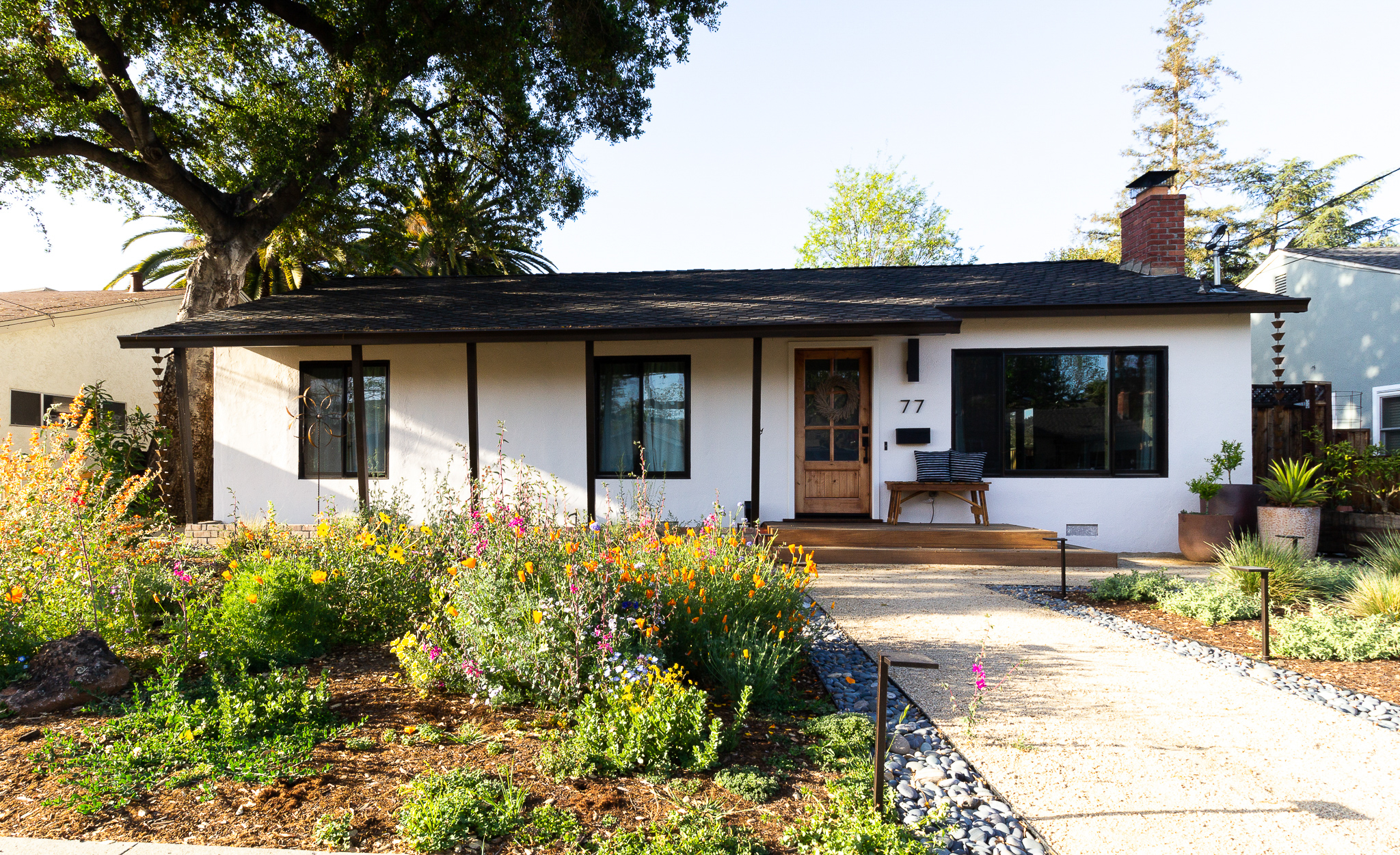 Initially we had used a virtual design service to re-imagine our humble 1950's ranch. They missed the mark. Mai was able to take the virtual images to a whole new level- and include a transformation of the landscaping as well (something the virtual designers don't do- but SO important for aesthetics!). We LOVE our exterior makeover by Mai Spaces. We get so many compliments. Thank you Mai!